If it ain't broke, don't fix it….. but if it's ugly, upgrade it! We care about recycling for two reasons: it saves the planet and it saves you money. We have collected some unique ways to reuse and recycle your old carpet. When it's time to rip it all out and throw down some new stone or wood floors, your carpet isn't as dead as you might think. Consider these new life ideas for a summer project!
ONE
Patchwork a carpet together by recycling carpet samples! Via Curbly.
Photo courtesy of curbly.com
TWO
Use carpet between rows of plants to cut down on weed growth. Bonus: it's easy on your knees while you're working in the dirt! Via Hometalk.
Photo courtesy of hometalk.com
THREE
Rearranging the furniture? Carpet scraps make it easy! Via This Old House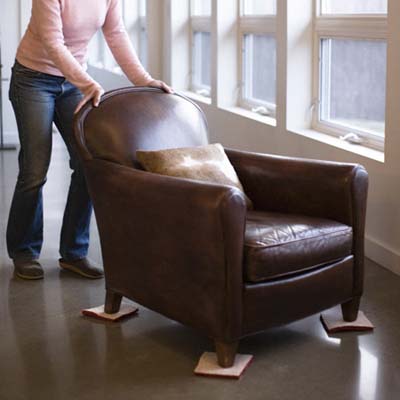 Photo courtesy of thisoldhouse.com
FOUR
Cool kid's chair! Via Rebuilding Center
Photo courtesy of rebuildingcenter.org
FIVE
This door mat upcycle is pretty incredible. She's got the step-by-step instructions at CreativeTryals.
Photo courtesy of reatvietryals.blogspot.com